2015 Summer Reading
Purple Hibiscus, Chimamanda Ngozi Adichie
In the city of Enugu, Nigeria, fifteen-year-old Kambili and her older brother, Jaja, lead a privileged life. Their Papa is a wealthy and respected businessman; they live in a beautiful house; and they attend an exclusive missionary school. But, as Kambili revels in her tender-hearted account, their home life is anything but harmonious. Her father, a fanatically religious man, has impossible expectations of his children and wife.
When Kambili's loving and outspoken Aunty Ifeoma persuades her brother that the children should visit her in Nsukka, Kambili and Jaja take their first trip away from home. Once inside their Aunty Ifeoma's flat, they discover a whole new world.
When Kambili and Jaja return home changed by their newfound freedom, tension within the family escalates. And Kambili must find the strength to keep her loved ones together after her mother commits a desperate act.
Watch Adichie's TEDtalk: "The Danger of a Single Story"
Read the Summer Essay Prompts
---
Archetypes, Power, and Puppets
Exhibition: September 22 – November 22, 2015
Sussel Gallery and the Burton D. Morgan Gallery

At their most basic level, archetypes serve as models for behavior, repositories for collective memories, and recognizable typologies. While admittedly reductive, such archetypes can also be socially productive in that they define, elucidate, and acknowledge what are often uncomfortable truths. Archetypes, Power, and Puppetry features six contemporary artists and artist collectives who utilize a variety of puppet genres—from the hard hitting shadow puppet video by Kara Walker to Wayne White's giant puppets—to unpack shared histories.A selection of traditional puppets from the CWAM's permanent collection and the Mariska Marker Puppet Collection, sponsored by the Departments of Sociology/Anthropology and Theatre and Dance, along with a video featuring the Cape Town, South Africa-based Handspring Puppet Company, will be presented concurrently in the adjacent Burton D. Morgan Gallery.
Opening Reception
Thursday, September 24, 6:30-8:00 p.m.
Gallery Talk at 7:00 p.m.
Artist Talk
Wednesday, October 7, 7:00 p.m.
Wayne White
Ebert Art Center, Rm. 223
---
Helen Murray Free Lecture
Dr. Ned Heindel
Who is doing "discovery research" in 2015?
Tuesday, October 20, 2015 at 7:30 pm
Ned D. Heindel is the H. S. Bunn Chair Professor of Chemistry at Lehigh University and a consultant on drug development for Azevan Pharmaceuticals. Ned has graduated 40 doctoral students most of whom have entered academia or the health care industry. He has engaged in contract R&D for Astra-Zeneca, Air Products, BMS, Merck, J&J, and Dupont as well as for eight venture capital start-up firms. At Lehigh, Ned teaches general chem, organic, med chem, and organic mechanisms along with three web-mounted graduate courses in a Distance Education program. Ned is a graduate of Lebanon Valley College (BS-1959), the University of Delaware (PhD-1963), and Princeton University (postdoc-1964). He taught at the University of Delaware, Marshall University, and Ohio University before joining the faculty of Lehigh University.  He served as the President of the American Chemical Society in 1994.
---
Communication Studies Lecture
Craig R. Smith
Confessions of a Presidential Speechwriter
Monday, October 26, 2015, 7:30pm

Craig R. Smith is an exemplary rhetorical scholar and also a former speechwriter for Gerald Ford, George H.W. Bush, and Lee Iacocca; moreover, he worked for CBS News during the Cronkite era. Craig is the founder and former president of the Freedom of Expression Foundation and, at California State, Long Beach, he is the Director of the Center for First Amendment Studies. Craig recently published his memoir, Confessions of a Presidential Speechwriter, which details this journey—a journey all the more of interest because during Craig's years in politics, he was a closeted gay man.
---
Lindner Lecture
Lewis R. Gordon
Africa & Diaspora
October 27, 2015 at 7:30 pm

Lewis R. Gordon is an Afro-Jewish philosopher, political thinker, educator, and musician (drums and piano), who was born on the island of Jamaica and grew up in the Bronx, New York, where he attended Evander Child's High School, played jazz in NY night clubs, and went to Lehman College under the Lehman Scholars Program (LSP) where he graduated with honors in political science and philosophy as a member of the Chi chapter of Phi Beta Kappa. Gordon then taught social studies at Lehman High School, where he founded The Second Chance Program for In-school Truants and then studied for his doctorate at Yale University.
---
Wilson Lecture
H. J. Markley '72
Life, Leadership, and the Liberal Arts
Wednesday, October 28, 2015, 7:30pm

H.J. Markley earned his B.A. in Economics from the College of Wooster in 1972 and his MBA from the Amos Tuck School at Dartmouth College in 1974. Mr. Markley retired in 2009 from a 35 year career with Deere & Company which began in manufacturing operations and culminated as a Senior Vice President with responsibility for supply chain management in over 35 countries.  His experience includes the development of billion dollar budgets along with significant strategic planning activities.  He is currently a Trustee of Goldman Sachs Asset Management.
---
Africa: Rethinking Social and Economic Development

Faculty from Ashesi University College share their perspectives on how institutions can contribute towards the creation of a new Africa in which populations and communities flourish.  They will discuss entrepreneurship education, technology innovation, and views on economic management.
Thursday, October 29, 2015 at 7:30 pm in Gault Recital Hall
Dr. Ayorkor Korsah
G. Ayorkor Korsah is an Assistant Professor in Computer Science at Ashesi University College and a co-founder of the African Robotics Network (AFRON). Her interests include designing algorithms for robotics planning and coordination; teaching programming, algorithm design and robotics; and exploring the role of technology in education in developing communities.
Dr. Anthony Ebow Spio

Anthony Ebow Spio is an entrepreneur, management consultant, and a senior lecturer in Business Administration at Ashesi University College. He is committed to the teaching and practice of marketing and business strategy. He also has interest in development projects and interventions that alleviate poverty and promote development in developing countries.
Dr. Stephen Armah

Dr. Stephen E Armah is an econometrician by training and is currently an assistant professor of Business Administration at Ashesi University College. He is the author of several published articles in development economics especially on the subject of inflation, foreign aid and the economics of the cocoa sector.
---
Theatre and Dance Production
World Premiere of Latins in La-La Land
Thursday – Saturday, October 29-31, 2015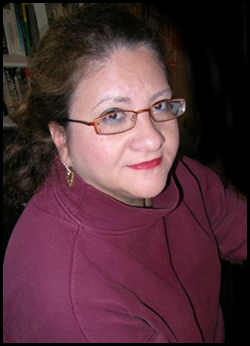 Latins in La-La Land is about fame, fortune, and murder. The action takes place in two interweaving time periods: 1944 and 1989. The past is set at a dinner party in the Hollywood mansion of silent film star Ramon Novarro, while the present takes its inspiration from the infamous Menendez brothers, two Beverly Hills siblings who murdered their wealthy parents in their home. This world premiere mixes the glamour of the silver screen with dark humor, friendship, love, passion, and betrayal.  (Directed by Jimmy Noriega)
Contains Adult Themes and Language, Intended for Mature Audiences Only
Read about Migdalia Cruz Here
---
Martin Luther King, Jr. Day Celebration
Monday, January 18, 2016

The Center for Diversity and Inclusion is proud to work in concert with the Provost's Office and representatives from the Wooster City Schools (WCS) to present this series of events that recognizes MLK Day as a National Day of Service and features performances and workshops devoted to peaceful conflict resolution; the history of race relations locally, nationally, and globally; and the role of the liberal arts in advancing social justice.
Events for the 2015 MLK Day Celebration will be announced in the late fall: Here
---
Theatre and Dance Production
Sangreal: An Opera
Sangreal is an electronic opera in two acts, with music and libretto by Peter Mowrey (Department of Music), directed by Shirley Huston-Findley (Department of Theatre and Dance). Seven characters from different times and places find themselves in a surreal landscape, each seeking the Grail. But what exactly is the object of their quest? How is it achieved, and who will prove worthy? These questions lead the seekers into inevitable conflict with each other, eventually culminating in violence. Hope still remains for healing, redemption, and wholeness — but what, or who, must be sacrificed?
The composition of Sangreal was supported in part by a grant from the Luce Fund for Distinguished Scholarship.
Read about Peter Mowrey Here
---
Senior Research Symposium
Friday, April 29, 2016

The College of Wooster is nationally recognized for its program of Independent Study, and for more than fifty years the College has required that every graduate complete a significant Independent Study project. The capacity for individual inquiry and expression marks the liberally educated person, and the Independent Study program at Wooster provides an opportunity through which this capacity may be nurtured. Independent Study provides all students the opportunity to engage in an activity both personally meaningful and appropriate to their individual fields and interests. It is not reserved for the few. Independent Study is the culmination of a Wooster education and provides the basis for a lifetime of independent learning.
For more information on Independent Study Here
For the Independent Study database Here